SILHOUETTE
DERMALIFT SONOPEEL
The Sonopeel system allows for both deep peeling and regeneration of the skin applying 28,000 oscillations per second to swiftly and effectively peel the skin. It will transform dull , matt skin to silk in 25 mins. A gentler alternative to micro-dermabrasion and a must pre-makeup treatment to achieve a flawless finish.
DERMALIFT SONOPEEL PRICES
Single Treatment £35.00 | Course of Six £175.00
ANTI-AGEING AND PRESCRIPTIVE FACIALS
EYE LIFT – £25.00
Using the micro-currant lifting technique and vitamin C with Collagen eye pads. Visible results with the first treatment. Diminishing fine lines and dark shadows, leaving the eye area feeling rejuvenated and revitalised.
GLYCOLIC SKIN PEEL – £25.00
Remove dead skin cells and promote cell renewal , rejuvenate the production of collagen and elastin, improve elasticity and skin tone, diminishe pigmentation and spots , shed away uneven skin texture.
MATCHA GREEN TEA FACIAL Express facial – £25.00
This 30 min facial will repair, hydrate and moisturize.
DERMAFUSION FACIALS
The unique, gentle micro pulses of the dermafusion facial treatment will ensure that your skin realises its maximum potential. It will successfully achieve twice the penetration of the selected mask or ampoules ingredients in half the time of other conventional facial routines. Each facial is prescriptive to the client.
BOFUSION – £55.00
Bofusion is a unique solution for the treatment of mature and stressed skin. Highly effective peptides that soften the appearance of lines and wrinkles by relaxing the sub-dermal facial muscles, similar to Botox action.
CAVIAR – £55.00
Our Caviar facial provides a sumptuous and luxurious remedy for effectively preventing future tell tale signs of ageing. Delivers smoothness and elasticity to the skin, the Caviar treatment also encourages new cell and tissue growth.
NEUVODERM –  £65.00
Absolute in the results it delivers, the Neuvoderm facial successfully targets just about all the tell tale signs of ageing lines, wrinkles , the skins elasticity and texture , dark rings and bags under the eyes. Truly a most exceptional anti-ageing facial.
COLLAGEN 'C' FACIAL –  £55.00
Perfect for fighting the first signs of ageing, boosts the hydration of the skin and delays its ageing cycle. Collagen is essential in replenishing dehydrated skin. It effectively diminishes fine lines and wrinkles whilst tightening and rejuvenating tired skin to leave it feeling smoother and nourished.
BIO-BALANCING FACIAL – £55.00
Ideal for oily, acne prone or sensitive skins, this facial purifies, tightens and fortifies the epidermis whilst harmonising and balancing the skins ph. Reduces redness and sensitivity.
REJUVENATING FACIAL – £55.00
Revitalise, purify and revive facial tissues with this rejuvenating treatment. Its specific blend of Ginseng, peppermint and tomato leave the skin looking and feeling hydrated and recharged with a fresh youthful glow, as well as balancing its ph levels.
PHYTO-ESTROGEN FACIAL – £55.00
This facial is suitable for all skins, but especially for those over 45 or with tired or stressed skin.
RADIANCE FACIAL – £55.00
Brings a fresh, youthful, brightening balance to all skin types. Over exposure to the sun, pollution, acne, pregnancy and the ageing process will in many cases initiate uneven skin tones, age spots, dull, mottled and lined skin.
MATCH GREEN TEA FACIAL – £55.00
The exceptional synergy of the Green tea peel off mask and kiwi, creates a potent action that relaxes skin tension. They intensively replenish dehydrated and ageing skin, whilst repairing the tissue. Moisture is locked in and pores tightened to deliver a much younger more refined skin.
THE DERMALIFT FACIAL SYSTEM
The Dermalift treatment excels in dealing with the signs of ageing, such as facial lines and wrinkles. It has the ability to reduce those tell tale signs and bring back the natural glow and elasticity that is associated with youthful skin. Suitable for all skin types.
 DERMALIFT  FACIAL SYSTEM PRICES
Single Treatment £40.00 | Course of Ten £370.00
GENESIS MACHINE
The Genesis combined ultrasound and light therapy machine can effectively be used to treat:
Fine lines & wrinkles and 

Sagging Skin

Rough, uneven Skin and Sun Damaged Skin
Uneven Pigmentation and Age Spots
Puffiness and Post Acne Scarring
Blemishes & Redness and Uneven Skin Tone
Cellulite, Stretch marks and Dry, Flaky Skin
GENESIS ULTRASOUND & LIGHT THERAPY MACHINE PRICES
Single Session £50 | Course of Ten £450
Note: Body treatments on quotation
CRYSTAL CLEAR

Crystal Clear Microdermabrasion treats a vast array of skin concerns, on both the face and body, using a safe and controlled method of skin resurfacing. The treatment provides immediate visible results for ageing skin, lines & wrinkles, open pores, blackheads, pigmentation, blemish scars, acne scars, stretch marks and much, much more.
You'll see the difference even after just one treatment, however for more problematic skin concerns a course may be recommended. With regular treatments, the skin increases its collagen and elastin formation, to give you a naturally firmer and more rejuvenated look. What's more, the gentle vacuum action gives the facial muscles a mini 'workout' each time, providing an immediate lifting effect and an ongoing improvement in tone
| | |
| --- | --- |
| Beauty Flash Single Treatment | £  35.00 |
| Beauty Flash course of 5 (recommended) | £ 150.00 |
| Beauty Flash with lifting mask (recommended) | £  45.00 |
| Beauty Flash with lifting mask deluxe | £  55.00 |
| Eye Contour Lift | £  25.00 |
CACI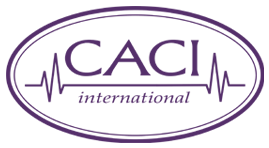 Caci is the non-surgical face lift. Especially good for treating skin around the eyes. Caci facial toning will be particularly useful for patients with acne scarring, blemishes, sun damaged skin, dry, dehydrated, problematic, and oily skin. A course of treatments is recommended.
| | |
| --- | --- |
| Caci non surgical face lift (per treatment) | £ 40.00 |
| Course of 10 (recommended) | £ 370.00 |
| De-Lux Caci (90 minutes) | £  55.00 |
| Caci Eyes (20 minutes) | £  27.00 |
MAKE UP
Using premium products from La Prairie, Dior, Lancome, YSL, Sisley, Helena Rubenstein, and Mac. We consult with our client throughout the make-over to guarantee confidence and delight in your end result. A sonopeel facial is recommended prior to any make-up application to provide the best canvas to work from.
| | |
| --- | --- |
| Full make-up | £30 |
| Full make-up including min facial | £40 |
| Eye make-up | £20 |
| Eye make-up  with Md brow | £35 |
| add lashes for | £10 |
| Bridal Make-up | £45 ( including trial ) |
SEMI PERMANENT MAKE UP
| | |
| --- | --- |
| Eyebrows | From £150 |
| Lip Liner | From £150 |
| Top eye liner | From £150 |
| Bottom eye liner | From £150 |
| Top and Bottom eye liner | From £250 |
| Beauty Spot | From £50 |
| Top-Up | From £50 |
| Semi Permanent Marvel Eye Lashes | £85 |
| Top up | £40 |
MD BROWS £25
Allow our therapists to use their artistry skills to create a beautiful defined brow. We can give you brows with definition, a photo-finish look with styling, tinting and make-up.
WAX – a gentle wax to remove the unwanted hair
TINT – a tint to suit your colouring will to enhance the brow
TRIM – any long, curly or unwanted hairs will be trimmed away
TWEEZE – tweezers will be used to create the perfect shape
CONDITION THE EYE – the eyes will be cleansed and conditioned
MINERAL MAKE-UP – mineral make-up applied to soothe and reduce redness
SHAPING PENCIL – the final touch to perfect the look
If you want to make sure your brows are totally on-trend, we recommend the MAXIMUM DEFINITION Brows treatment which great enhances the visibility and quality of your brow! Our therapists will start by gently waxing your brow area to remove unwanted hair and get a beautiful, defined shape. They will then apply tint that matches your natural colouring; this will enhance your brow. Any curly or long hairs will then be trimmed and tweezers will be used to tidy up the area and get rid of any 'stragglers'! The eye area will then be cleansed and conditioned and mineral makeup will be applied to the brow bone to reduce redness and highlight the area beneath the brow, giving you that wide-awake 'lift'. Finally a shaping pencil will be used to add the finishing touches to the look. There you have it – Bold, Beautiful Brows!
| | |
| --- | --- |
| Eyebrow Shape | £  7.50 |
| Eyebrow Tint | £  6.00 |
| Eyelash Tint (skin test 24 hrs prior) | £  10.00 |
| Eyelash Extensions (half set) | £  8.00 |
| Eyelash Extensions (full set) | £14.00 |
| Strip eyelashes available | from £  7.00 |
| Eyelash Perming | £35.00 |
Please Book Here or call the salon to arrange an appointment.