Classic is the scientifically proven inch loss treatment from Universal Contour Wrap that guarantees you'll lose at least 6 inches in just 2 hours, making it the perfect solution when you have to look your best for that special occasion.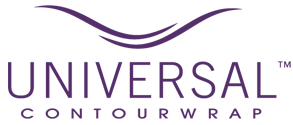 The 6 inch loss is also guaranteed to stay off for at least 30 days so you can be confident of looking great long after leaving the salon. This may sound too good to be true but with average losses of 10-14 inches from just one treatment, UCW Classic is the inch loss treatment you can trust.
But Classic doesn't just deliver exceptional inch loss; the unique clay formula and special wrapping techniques the therapists use, also tighten and tone your body while ex-foliating and cleansing the skin so you will not only look great, you'll feel fabulous too, after just one treatment.
So whether you're looking to kick-start a slimming plan or target a few stubborn inches you can rely on Universal Contour Wrap to deliver instant results that will keep friends and family wondering how you do it.
| | |
| --- | --- |
| UCW Classic (per treatment) | £65 |
| Course of 3 | £180 |
| UCW Elite  (per treatment) | £90 |
| Course of 3 | £250 |
| In between visits to the Crysalis machine (35 minutes) | £30 |
See press release here. 6 inches guaranteed or don't pay……that's the deal!!